Château Rauzan-Gassies also owns 30 hectares in Haut-Médoc appellation.
This vineyard, held by the Quié family for nearly 90 years, is located in the village of Saint-Seurin-de-Cadourne.
The vines are planted on the river bank's most beautiful terroirs in a protected natural area. This green setting provides a privileged environment for the Château Rauzan-Gassies vineyard experts, who, with L'Orme, revisit the finesse of a Haut-Médoc, full of charm and delicacy.
In the blend of L'Orme de Rauzan-Gassies, merlot takes precedence over cabernet sauvignon. It brings a very pure fruitiness of plums, cherries and currants. Cabernet sauvignon expresses itself with notes of wild blackberries and elderberry cream. After ageing in French oak barrels for 12 months, the wine is round and savoury, with soft tannins and a beautiful aromatic length.
The wonderful scent of acacia flowers of this beautiful, unspoilt Médoc will sweep you off your feet!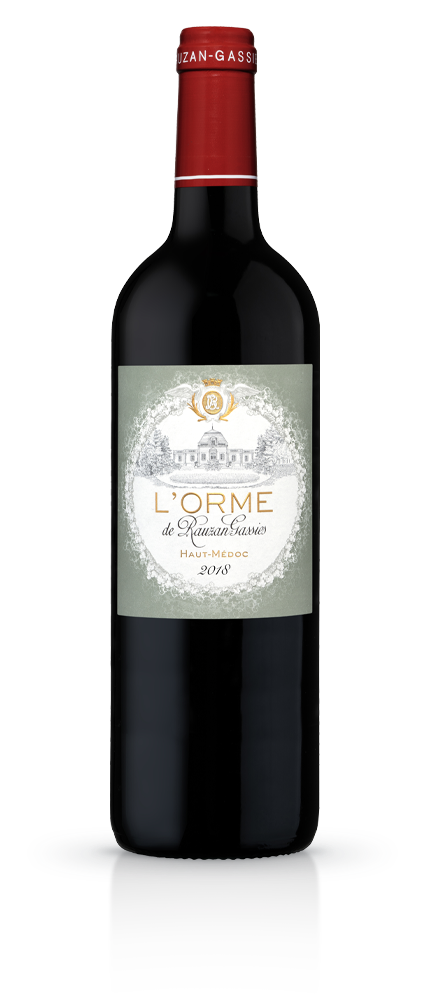 L'Orme de Rauzan-Gassies
Haut-Médoc de Château Rauzan-Gassies

VINEYARD
Producting vines : 28 hectares
Producting area : Appellation Haut-Médoc – Saint Seurin de Cadourne
Grape varieties : 65 % Merlot – 35 % Cabernet Sauvignon
Soil : Deep gravels, sandy gravels
Average age of the vineyard : 35 years
Density : 6 500 stocks per hectare
Average yield : 50 hectolitres par hectare

CULTURE
Mechanical work of the soil or use of between-rows grass. Poussard pruning. Removal of the laterals and manual repositioning of the clusters. Thinning out of the leaves before the manual harvest.
Signature of Natura 2000 Charter


VINIFICATIONS - AGEING
Concrete vats.
Fermentations: temperatures from 26 to 28ºC 2 to 3 pumping-over a day.
Malolactic fermentations in barrels and vats.


PRODUCTION
Environ 70 000 bouteilles

Château Rauzan-Gassies
1, Rue Alexis Millardet – 33460 Margaux – France
Contact@domaines-quie.com
Tél.+33(5) 57 88 71 88