Many wine lovers see the course of their lives tipping over, enthralled by a vineyard that captivates them, for no reason other than one that calls the heart.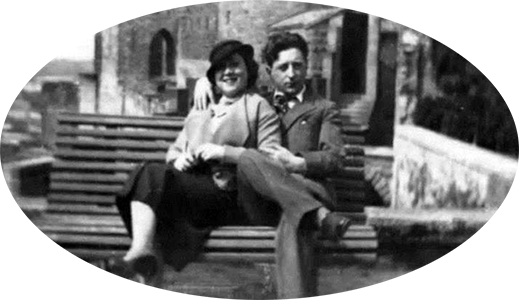 Our family winemaking heritage found its roots in 1936, when our grandfather, Paul Quié, decided to offer our grandmother, Lucienne, an unusual wedding present. She had to choose between two properties: Château Pichon Baron, a famous 1855 classified Grand Cru or Château Bel Orme Tronquoy-de-Lalande, a modest Cru Bourgeois from the Haut-Médoc appellation. Charmed by the beautiful manor house overlooking the Gironde estuary, she elected Château Bel Orme Tronquoy-de-Lalande, this unique haven of peace, and made it into our family home.
A few years later, and when the opportunity arose, their desire to acquire more wine properties leaned naturally towards the classified growths in 1855. 
First came Château Croizet-Bages in 1942, then Château Rauzan-Gassies in 1946. Even in those days, it was well-established that the viticultural integrity and authenticity of both wine estates had been maintained over time, thus guaranteeing their terroir's high quality.
At that time, the PDO wine appellations with strict geographical areas and precise winemaking and viticultural practices were being defined and adapted to each specified terroir: grape varieties, pruning system, maximum yields, degree of alcohol, etc. The decree officialising the French AOC appellations gave a boost to the châteaux, which experienced unprecedented development. Château Croizet-Bages became one of the 18 prestigious classified Growths of the Pauillac appellation, and Château Rauzan-Gassies one of the 21 classified Growths of Margaux appellation. 
In 1968, our father, Jean-Michel, took over the management of the three family châteaux. Under the influence of this man of character and conviction, our properties underwent a vast renovation and modernisation programme. Inspired by the same passion as our grandfather and aware of these soils' potential, he undertook the three vineyards' complete replanting with a precise and adapted grapevine selection. As refined technical tools multiplied, the parcels of vines evolved, resulting in noticeable oenology progress. In those days, our teams were outlining the modern vineyards of today. The grape variety selection and the parcelling out of the land progressively allow the identity of the great wine to be chiselled out and give birth to the second wines. This visionary at heart is perpetuating his father's work, whose aim has always been to improve his wines' quality and complexity
In 2000, we decided to take part in our family wine heritage. Sharing an unbreakable twin-bond makes us both complicit and complementary, which serves us well in the comanaging of all the family's properties. Jean-Philippe is the Technical Manager, and Anne-Françoise is the Sales Manager, in charge of distribution. Alongside our elder brother, Paul-Henri, an architect by training, we continue to develop the châteaux by building on our predecessors' legacy.
For 20 years now, with the same values and philosophy as our elders, we have perpetuated along with our teams a know-how with the highest precision standards. Year after year, we analyse, refine and improve each stage of our winemaking processes, rethinking them for prospective viticulture excellence. We thus commit all of our wine estates to ecologically sound agriculture to pass on this living heritage. Because a family Grand Cru is, above all, a crossroad between exceptional terroirs and people who take the time to cherish them. 
Anne-Françoise and Jean-Philippe Quié

Château Rauzan-Gassies
1, Rue Alexis Millardet – 33460 Margaux – France
Contact@domaines-quie.com
Tél.+33(5) 57 88 71 88