From the renowned terroirs of the village of Saint-Seurin-de-Cadourne, Château Bel Orme Tronquoy-de-Lalande produces wines with bright, vivid fruity aromas and fine silky tannins.
Merlot dominates the final blend as a round, generous gourmandise. The freshness and acidity of the condensed red fruit aromas give the wine an aromatic expression of its own. Bearing the signature of the great terroirs of Haut-Médoc, the cabernet sauvignon gives the wine power, structure and complexity that will reveal itself after a few years of ageing. On the finish, notes of black fruits, raspberries and violet bring long, luscious velvety tannins to the palate. Aged in French oak barrels for 12 to 14 months, the wines of Château Bel Orme Tronquoy-de-Lalande are crunchy, charming and generous. Over time, they will fully express their finesse.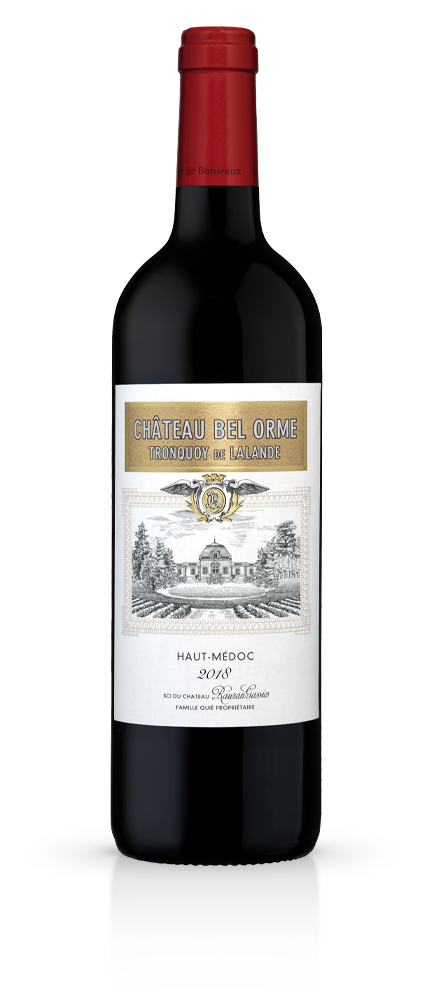 Château Bel Orme Tronquoy-de-Lalande
Haut-Médoc

VINEYARD
Producting vines : 28 hectares
Producting area : Appellation Haut-Médoc sur la commune de Saint Seurin de Cadourne
Grape varieties : 65 % Merlot – 35 % Cabernet Sauvignon
Soil : Deep gravels, sandy gravels
Average age of the vineyard : 35 years
Density : 6 500 stocks per hectare
Rendement moyen : 50 hectolitres par hectare

CULTURE
Mechanical work of the soil or use of between-rows grass. Poussard pruning. Removal of the laterals and manual repositioning of the clusters. Thinning out of the leaves before the manual harvest.
Signature of Natura 2000 Charter


VINIFICATIONS - AGEING
Concrete vats.
Fermentations: temperatures from 26 to 28ºC 2 to 3 pumping-over a day.
Malolactic fermentations in barrels and vats.


PRODUCTION
Around 36000 bottles.


Château Rauzan-Gassies
1, Rue Alexis Millardet – 33460 Margaux – France
Contact@domaines-quie.com
Tél.+33(5) 57 88 71 88